Airlines | Spanish Air Force
Aircraft
Author
Comments
North American Aviation T-6
Marcial Suarez Fernandez
Academia General del Aire, circa 1980. At present, is part of Fundacion Infante de Orleans collection.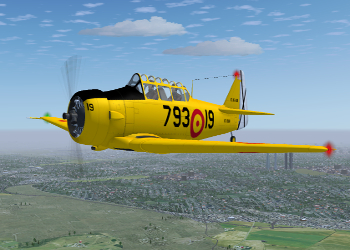 North American Aviation T-6
Marcial Suarez Fernandez
Deployed in El-Aaiun (western Sahara), circa 1975.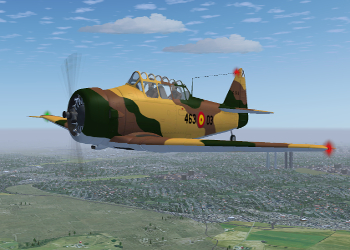 ---
FlightGear is in no way affiliated with any airline or its affiliates.
All images, logos and trademarks remain property of their respective owners.
Liveries and paintkits are released under the GNU GPL V2 license.